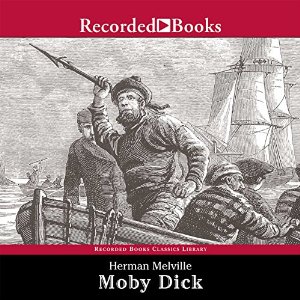 Amazon has a new free ebook and audiobook pair up for this month (even though they haven't updated the link on their Whispersync for Voice page yet).
This month's freebie is Moby Dick: or, the White Whale. For a limited time you can get both the Kindle ebook and the professionally-narrated Audible audiobook for free.
In order to get the free audiobook, make sure to click the box that says to add Audible narration located below the buy button for the Kindle ebook (technically you have to "buy" the free ebook copy before the audiobook shows up as free).
Or if you missed the check box option you can always uses Amazon's Matchmaker tool to find audio titles that pair up with your Kindle books.
The Kindle version of Moby Dick is normally free anyway, but the audiobook is a paid title that sells for $9.95, so this is one way to get it for free.
Amazon does these monthly audiobook giveaways each month to advertise their Whispersync for Voice feature that syncs your last page read between Kindle ebooks and Audible audiobooks.
Fire tablets and the Kindle Android app also support Immersion Reading, which highlights the words on the screen as the audiobook is read aloud.