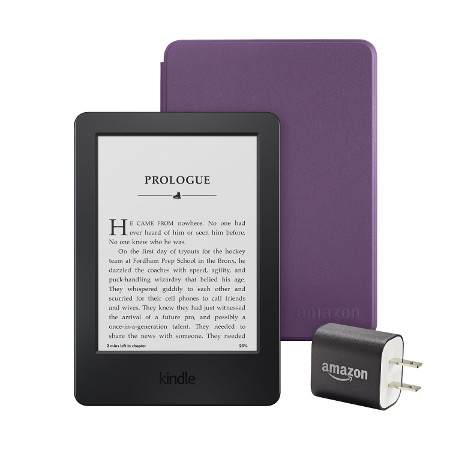 Amazon recently added a new bundle package deal for the entry-level Kindle that comes with an Amazon cover and power adapter for $109, with six different color choices for the cover.
The Kindle sells for $79 and the Amazon cover sells for $29 when purchased separately, so essentially you get a free power adapter with the bundle deal.
The power adapter sells for $20, which is insanely overpriced, but if you need one and plan on buying an Amazon cover anyway then this bundle deal is worth the price.
If you don't need a power adapter (just about any brand will work if you have one laying around the house) and don't care about Amazon's cover then you can do much better than this bundle deal by getting a third-party cover for around $10-$15.
Amazon has really been into bundles the past few months. I don't recall them ever offering Kindle and Fire tablet bundles with generations past, but now just about every single model they sell now comes in some sort of bundle package.
In some cases, like with the Fire tablets, they have several different kinds of bundles.
Amazon also offers this exact same bundle deal with the Kindle Paperwhite and Kindle Voyage. They started that back in November, so the bundles must be doing well enough to add a bundle deal for the entry-level Kindle as well.