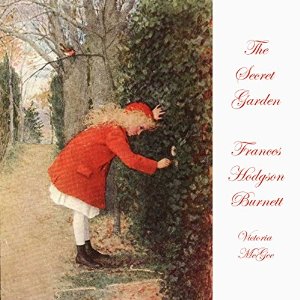 This month's free Whispersync for Voice freebie is The Secret Garden by Frances Hodgson Burnett.
Each month Amazon offers a free ebook and audiobook combo to help promote their Whispersync for Voice feature.
The ebook is a free classic so it doesn't normally cost anything anyway, but the professionally-narrated Audible audiobooks are rarely free so this is one way to get them at no cost.
To get the free audiobook just check the box under the buy button when getting the free Kindle book at Amazon (you have to get the ebook in order for the audiobook to become free).
If you already have the ebook you can use Amazon's Matchmaker tool to find audio titles that match your Kindle books.
Amazon gives away one classic each month to promote their Whispersync for Voice feature that syncs the reading position of ebooks and audiobooks so you can switch back and forth between reading the ebook and listening to the audiobook without losing your place.
Fire tablets and the Kindle Android app also support Immersion Reading, which highlights the words on the screen as the audiobook is read aloud.
Description:
When spoiled child Mary Lennox loses her family to a cholera outbreak, she moves to her uncle's manor surrounded by a massive garden. Within, Mary discovers a whole new outlook on life thanks to a supportive household and the garden's power of healing.