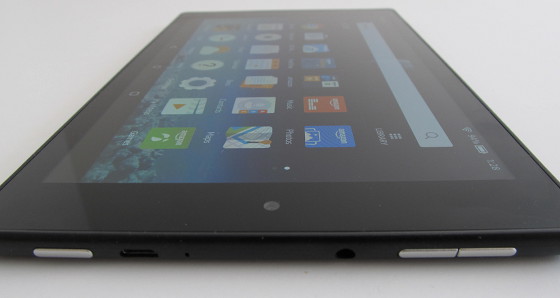 Over the past couple of years it's been interesting to watch the evolution of the tablet.
For awhile it was all about upgrading to higher resolution screens, and now it's gotten to the point over the past year or two where a lot of companies are backing off on screen resolution, going lower than previous years.
The newer line of Fire tablets are a prime example of this.
The previous Fire HDX tablets had super high resolution screens over 320 ppi, and even the Fire HD 6 from 2014 has 252 ppi.
There's a huge difference with the 2015 Fire tablets. The $49 Fire tablet has 171 ppi and the Fire HD 8 has 189 ppi and the Fire HD 10 has just 149 ppi.
The Samsung Galaxy tablets are another good example of this. Most of them have lower resolution screens than a number of other tablets on the market in a similar price range.
My favorite tablet of 2015 was the Lenovo Tab 2 10. It's the only name brand tablet that I've come across with a 10-inch high-resolution screen for under $200 (right now it's only $170 at Amazon). Most 10-inch tablets other than an iPad have lower resolution screens.
Obviously higher resolution screens just aren't that important to consumers anymore. Lower prices are more important to most people not buying an iPad.