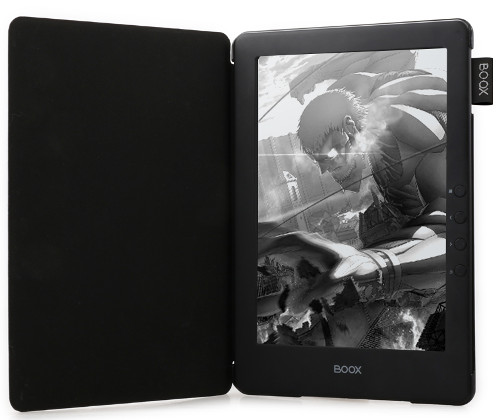 A few retailers have started taking pre-orders for the new 9.7-inch Onyx Boox N96 and N96ML ereaders.
They are expected to arrive by the end of March, so their release is just a few weeks away. Onyx's new 13.3-inch Max ereader still isn't available just yet, but it should be hitting the market soon in select markets.
Here's the page on Onyx's website with a list of retailers that sell Onyx's ereaders in different parts of the world.
Like usual, there are only a few retailers that carry newer models so most people don't really have many options unfortunately.
A retailer not on the list uploaded a video review of the N96ML last month. It's not in English but it's still a pretty good review that shows a number of the reading and writing features, except they inexplicably neglected to show the frontlight (considering that they are selling the device, it makes you wonder if the frontlight isn't very good and they are trying to hide it).
The are two versions of the N96. The ML version has a frontlight and an electromagnetic touchscreen that requires using a stylus for accurate writing and notes. The regular N96 has a dual-touch screen (capacitive for finger touch, and electromagnetic for stylus use) and no frontlight. The N96ML is one the first 9.7-inch ereaders to come with a frontlight.
Both devices run Android 4.0 and have 9.7-inch E Ink Pearl screens with a resolution of 1200 x 825. Additional specs can be found on the Onyx Book N96 page on Onyx's website. Also here's the link to my Boox M96 review from two years ago for reference. It's basically the same exact device in a different shell.
Review Boox N96ML by hytexts.com