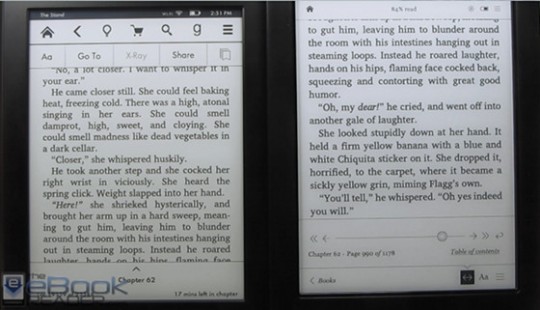 Kobo has started running a sale on the Kobo Glo HD for Mother's Day. It's $20 off the regular price, taking it from $129 to $109.
The timing is a bit odd, but then again Kobo always seems to do things differently. Unless their shipping has improved significantly I doubt they'd even get it delivered by Mother's Day if it was ordered today—typical Kobo.
Indigo also has the Kobo Glo HD on sale for $20 off, but with their higher Canadian prices that comes to $119.
After shipping and conversion it probably works out to about the same price as getting it from Kobo, but Indigo's shipping is usually faster (it might actually arrive by the end of this week).
Amazon has had their Kindles on sale all week for Mother's Day as well. They're also taking $20 off the Kindle Paperwhite 3 and entry-level Kindle.
Additionally, Best Buy has the Kindle Voyage marked down to $179 because they seem to forget to not include the Voyage in Kindle sales like Amazon always does.
The new Kindle Oasis is the only one not on sale anywhere, but it's also out of stock until June, according to the product page at Amazon.
However, Best Buy seems to have some in stock at some locations so if you don't want to wait for Amazon you might be able to get one from Best Buy sooner.