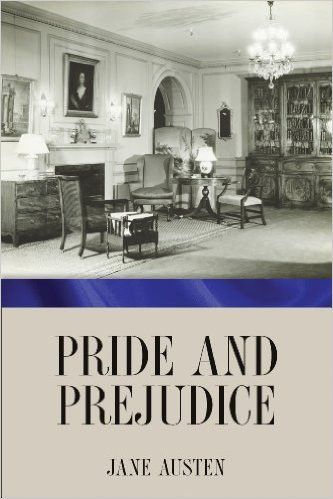 If you like free audiobooks and the classic book Pride and Prejudice then this is your lucky month.
Today Amazon updated their Whispersync for Voice freebie. Through May you can get a free Audible audiobook and Kindle ebook of Pride and Prejudice by Jane Austen.
Last month's freebie was also a Jane Austen title so I guess they've got a theme going here.
Just remember to check the box below the buy button when getting the ebook to automatically add Audible narration for free. If you miss it you can use Amazon's Matchmaker tool to find audio companions for ebooks you own.
Since it's in the public domain the ebook is normally free anyway, but the audiobook regularly sells for $14.95 so that's where the bargain comes in.
The audiobook is professionally narrated and has a runtime of 11 hours and 35 minutes.
You don't need to own a Kindle to get the free audiobook; you just need an app, either a Kindle app or an Audible app to listen to the audiobook. Here's more information about how to use Amazon's Whispersync for Voice and immersion reading features.
Amazon has been giving away a free audiobook of a classic title each month since they introduced their Whispersync for Voice feature that syncs the last page read on Kindle ebooks and Audible audiobooks so that you can easily switch back and forth between the two.
Here's the description of Pride and Prejudice:
In Pride and Prejudice, the Bennett sisters try to find their way in the repressive strictures of 19th-century society. Austen shows the folly of judging by first impressions and the experience of falling in love, and she superbly describes a world which, despite being more than two centuries old, still resonates with modern concerns.