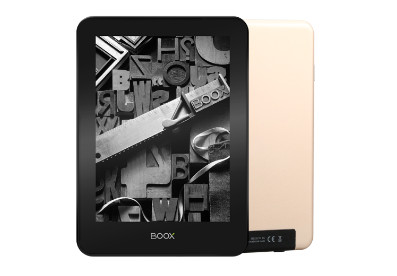 Onyx has a new line of 6-inch ebook readers that are going to start getting released this month in select markets. The new ereaders are part the Kepler series.
An online retailer based in Thailand called Hytexts that sells Onyx devices has uploaded a YouTube video showing the new Onyx Boox Kepler Pro in action.
The Boox Kepler Pro is Onyx's first 6-inch ereader with a 300 ppi flush glass screen, similar to the Kindle Voyage and Kindle Oasis.
The Kepler Pro features a more durable metal casing than previous models as well.
One unique feature is the fact that it has page turn buttons along the edges of the device instead of on the front.
As far as hardware, the Kepler Pro has 16GB of storage space and a microSD card slot, it's powered by a 1GHz CPU with 1GB of RAM, it has a 3000mAH lithium polymer battery, WiFi, Bluetooth, a two-point capacitive touchscreen, and a frontlight.
Like other Onyx ereaders, the Kepler Pro runs Android 4.0 (too bad Onyx hasn't updated the software with the new line) and it can install various Android reading apps, although many don't work that well with E Ink. The video below shows how some of the reading apps work on the new ereader.
Review Boox Kepler Pro by Hytexts