Get New Release Alerts by Following Your Favorite Authors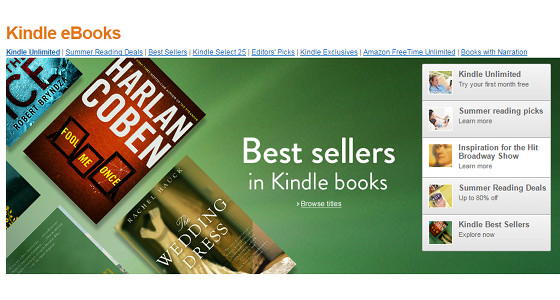 Amazon offers a feature a number of people don't know about that lets you follow your favorite authors to receive alerts when new books are released.
It's called Amazon Follow. It works with other things too, like you can follow specific brands of products or customers that post reviews or articles.
The way it works with following authors is you get alerted when new books are released or when the author makes a personal announcement.
There are a few different ways to follow your favorite authors.
You can run a search on the Suggested Authors to Follow page at Amazon.
You can also choose to follow your favorite authors by clicking their name from the product description pages for their books at Amazon.
Another way to follow your favorite authors is by tapping the Follow button located directly within Kindle books in the About the Author section of the About this Book popup. It's available on Kindle ereaders and Kindle apps so it's a quick and easy way to keep updated when your favorite authors release new books.