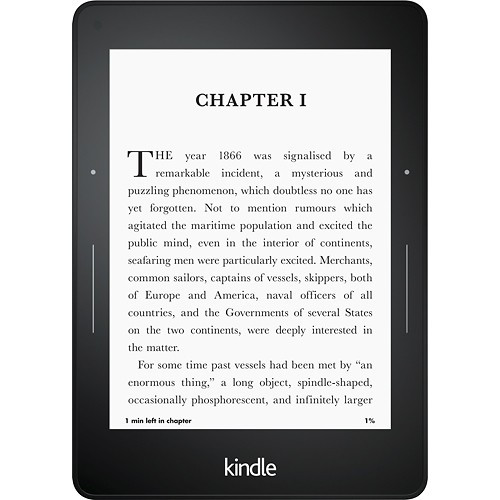 Kindle ereaders are one of the few reading devices on the planet that don't support ePub format.
Kindles are the most popular dedicated readers and ePub is the most common ebook format, so what gives?
Why doesn't Amazon add support for ePub ebooks to Kindles?
Fire tablets support ePub with apps available through Amazon's own appstore so what's the big difference?
Adobe DRM'd ebook are obviously out of the question; Amazon will never in a million years pay Adobe for rights to use their crummy DRM.
But why not add support for DRM-free ePub ebooks?
Why should Amazon care if someone is reading an ePub they got five years ago when the odds are the person is going to use the Kindle to make future ebook purchases?
It seems like an easy way to convert a bunch of longtime Kindle holdouts into new customers.
Lots of people have acquired vast numbers of ePub ebooks over the years and that keeps them from wanting to get a Kindle. Even though converting ePubs to Kindle format is an easy process with Calibre, it's still a hassle that some people don't want to work through.
Amazon should at the very least add ePub as a supported format to their Kindle format conversion service. Being able to send ePubs over email or with a Send to Kindle app and have them get automatically converted to Kindle format would be a big advantage for Amazon.
In some ways it's probably a good thing that Amazon doesn't add ePub support to Kindles because that would hurt what little competition they have remaining. Supporting ePub is one of the few advantages the other brands have left.