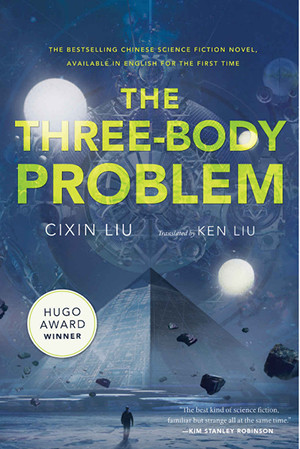 Tor is a popular publisher of science fiction and fantasy books, and now the folks at Tor.com are giving away a free ebook each month.
Just head over to the Tor.com eBook of the Month Club webpage if you'd like to get a free ebook from Tor each month.
All you have to do to get the free ebook is signup for the Tor.com newsletter, and they'll notify you about the new free title each month. After you signup you get the option to download the free book in Mobi or ePub format (or both).
Each ebook remains free for a period of 7 days so that you have plenty of time to download it.
One thing I always liked about Tor is their ebooks are sold without DRM so it makes it easy to read them on whatever device or app you want. I just used the Send to Kindle app to wirelessly deliver the ebook to my Kindle Paperwhite.
This month's free title is The Three-Body Problem by Cixin Liu and translated by Ken Liu.
Right now the ebook is selling for $9.99 at Amazon so it's not your run-of-the-mill freebie. The Three-Body Problem has a 4.2-star rating with 918 reviews.
Here's the description:
The Three-Body Problem is the first chance for English-speaking readers to experience this multiple award winning phenomenon from China's most beloved science fiction author, Liu Cixin.
Set against the backdrop of China's Cultural Revolution, a secret military project sends signals into space to establish contact with aliens. An alien civilization on the brink of destruction captures the signal and plans to invade Earth. Meanwhile, on Earth, different camps start forming, planning to either welcome the superior beings and help them take over a world seen as corrupt, or to fight against the invasion. The result is a science fiction masterpiece of enormous scope and vision.