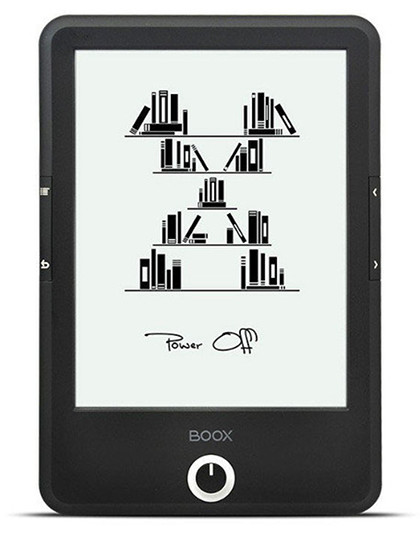 I noticed a new 6.8-inch Onyx Android ereader for sale at Banggood called the Onyx Boox T67 Plus. It's not new exactly; it's an updated version of the T68.
I reviewed the original Onyx Boox T68, the Lynx branded version, back in July 2014.
Not much has changed since then. The software is still Android 4.0, the processor is the same, as are all the main features.
As far as I can tell, the only differences with the newer T67 model is that it has an E Ink Carta screen instead of an E Ink Pearl screen and it has double the storage space and RAM at 8GB and 1GB as the first gen T68.
The Kobo Aura H2O has had a 6.8-inch E Ink Carta screen since 2014, so those aren't exactly new.
The T67 Plus comes equipped with a frontlight, it has a capacitive touchscreen plus physical buttons, Wi-Fi, Bluetooth, a microSD card slot, and it supports audio via a 3.5mm headphone jack and Bluetooth.
Lately Onyx has been re-releasing older models with newer screens, like the Boox C67ML with a 300 ppi Carta screen. Too bad they're still using older software and processors…
The Onyx Boox T67 Plus has a list price of $209 at Banggood. That's not a bad price but it seems a little high. The waterproof 7.8-inch Kobo Aura One probably won't cost much more than that.