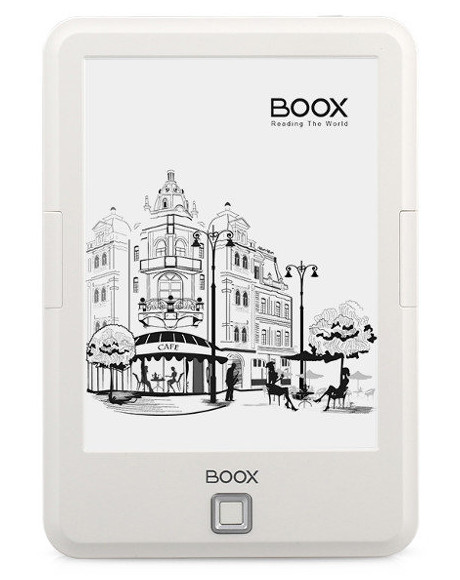 Yesterday I posted about a new 6.8-inch Onyx Boox ereader called the Boox T67 Plus, which is an upgraded T68.
There's also a listing for a second new ereader over at Banggood called the Onyx Boox C67s.
It's currently the least expensive Onyx ereader available at just under $73 USD.
The Onyx Boox C67s appears to be very similar to the Boox i67 from last year, but is has an updated screen and has double the storage space.
The description at Banggood refers to it as a simple version of the Boox C67 ereader.
The Onyx Boox C67s is a very basic ereader by today's standards. It doesn't have a touchscreen or a frontlight, and it doesn't even have Wi-Fi either (it's been a long time since a new ereader was released without Wi-Fi).
But for the price it's one of the cheapest ereaders on the market, and it could be a good alternative to the entry-level Kindle and the Kobo Touch 2.0 since it's cheaper than both of them. Plus it has a higher resolution screen and it adds a lot more storage space and a memory card slot. Oh, and it supports audio unlike the two ereaders above.
The C67s runs Android 4.2.2, but that's not going to do much good without Wi-Fi or a touchscreen, so you're pretty much stuck with pre-installed reading apps on this model.
Onyx Boox C67s Specs
6" inch E Ink Carta display.
1024 x 758 pixel resolution (212 ppi).
No touchscreen, frontlight, or Wi-Fi.
Android 4.2.2 OS.
Processor: Dual-Core Cortex A9 1.2GHz.
512 MB RAM.
8GB internal storage space.
Memory card slot (up to 32GB).
MicroUSB 2.0.
3.5mm headphone jack.
Battery: 1600mAh Li-Polymer.
Dimensions: 170 x 117 x 8.7mm.
Weight: 200 grams.