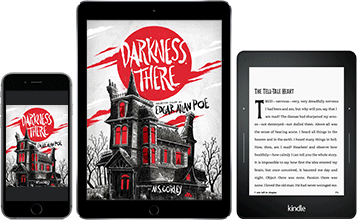 Amazon has started rolling out a new enhanced formatting feature for Kindle books called Kindle in Motion that adds animations and video features to the reading experience.
Amazon hasn't announced the new feature yet, and that's probably because it's currently only available on 7 titles in the entire Kindle Store.
A few romance ebooks are on the list, along with a couple of kid's books.
Here's the list of titles that support the new Kindle in Motion feature.
It may seem rather strange to add animations to ebooks, especially stuff like romance books.
Obviously that kind of feature would be a lot more suited for magazines and newspapers, like the Daily Prophet. Kids ebooks are another good option for this, but they already have these same exact kind of books in the form of interactive apps.
The Kindle in Motion animations and videos cannot be viewed on E Ink Kindles, only on Kindle apps and Fire tablets.
Here's a video example showing the new Kindle in Motion feature in action on the Darkness There: Selected Tales by Edgar Allan Poe ebook. Note that the media can be turned on and off and set to auto-play.
Kindle In Motion Video Demo