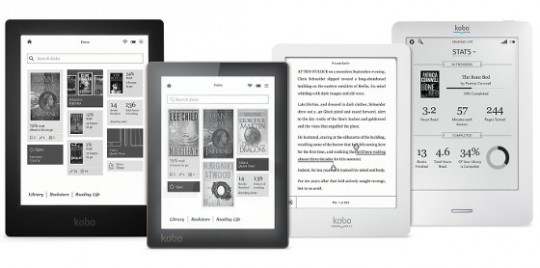 Kobo has two new ebook readers that officially get released this week, the Kobo Aura One and the Kobo Aura Edition 2, and it's a shame that Kobo still doesn't have a single retailer in the United States where potential customers can go to see Kobo's ereaders in person before buying.
Last year I posted an article with Tips for Buying Kobo eReaders in the United States, and unfortunately nothing has changed since then.
There are still pretty much only two ways to acquire one of the new Kobo ereaders in the US.
Either order from Kobo's website directly or order from Chapters.Indigo, a retailer based in Canada, and pay in Canadian dollars.
Kobo stopped offering their ereaders through US retailers several years ago, and they've never bothered to come back. It's almost like Kobo has all but given up on the US market.
That's a huge problem.
Amazon sells Kindles in a number of retail stores, including Best Buy and Staples, and they recently re-signed with Target stores again. Even B&N has the Nook available from their own retail stores.
If you live in the US and want to see a Kobo ereader in person you are out of luck. No one carries them. A few indie bookstores used to stock them but most don't even bother with Kobo anymore.
Finding a Kobo ereader for sale in the US is pretty much impossible. Online is the only option. That seriously limits customer exposure. If you stop and ask random people on the street about Kobo, 9 out of 10 probably have never even heard of them. Show them a Kobo and they'll most likely call it a Kindle. Once again, that's a huge problem.
Kobo ereaders are a really good alternative to Kindles, especially with all the extra font options, support for ePub format, and additional sized ereaders. It's time for Kobo to start making an effort to expand into the US market once again. Why should Kindles be the only option for dedicated ereaders (and Nooks that nobody including B&N cares about)?