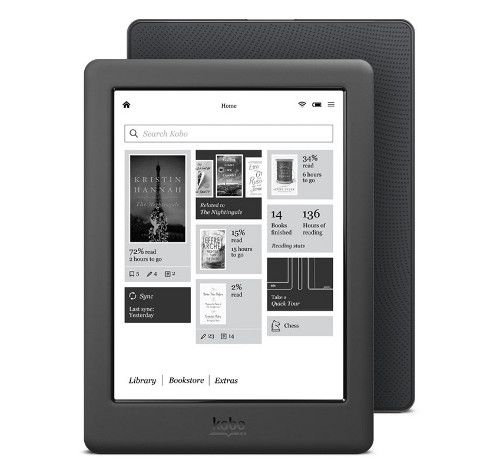 The 6-inch Kobo Glo HD was first released back in April 2015. It was Kobo's first ebook reader to come with a 300 ppi E Ink screen, and it came just a few months after the more expensive Kindle Voyage was released, the first 300 ppi ereader.
Now all signs are pointing to the Kobo Glo HD getting discontinued.
In fact Kobo customer support has started telling people just that.
Customer support can be a bit unreliable at times, but even so the Kobo Glo HD has been out of stock from Kobo and from retailers' websites for the past few weeks now.
The release of the new Kobo Aura Edition 2 is starting to make a lot more sense.
Unfortunately it has a lower resolution screen than the Kobo Glo HD, and it has no benefits over it, and the price is only $10 lower so none of it really makes much sense.
Why would Kobo ditch the Glo HD in favor of an inferior model? Now they have no 6-inch ereaders with a high resolution screen. It makes no sense.
Perhaps they just figure that their average customer isn't concerned with screen resolution enough to care.
If the oddly named Kobo Aura Edition 2 had something new or better to offer, or if it was priced lower, it would make a lot more sense for it to replace the Glo HD, but not at the current price and configuration.