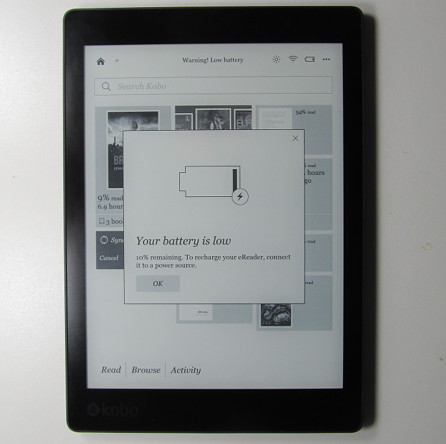 Kobo has finally issued a firmware update for the new Kobo Aura One and Kobo Aura Edition 2 to fix the battery drain problem and some other bugs.
It's too early to tell if the battery issue is resolved or not yet but hopefully they've got that problem fixed because it was causing a lot of frustration for users.
Apparently they also fixed the auto-sync button that wouldn't turn off, and made it so that you can return library ebooks from the device, among other things.
The new firmware version is 4.1.7729. It's meant for the Aura One and Aura Edition 2.
Like usual, Kobo rolls out updates slowly to different regions so it might take a week or more to get it.
I still haven't gotten the update so I can't speak on the changes.
If you're the impatient sort you can download the update now and manually install it yourself. It's quite easy.
Check this thread at MobileRead for the download link and to read user comments about the changes with the new update.