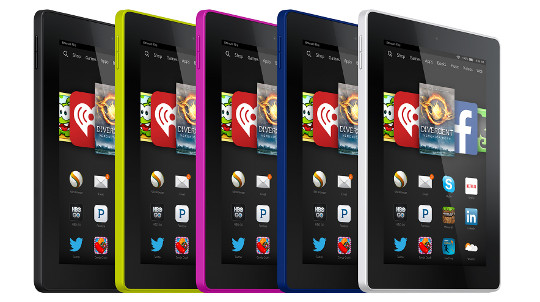 Here's a roundup of tablet sales for Black Friday Deals week.
I already posted a list of Kindle ereaders and Nook devices that are on sale this week. Now let's focus on tablets.
Today Amazon added their Fire tablets to their Black Friday deals.
You can get the entry-level Fire tablet for $33.33 that normally sells for $49.
But the better deal is for the new 2nd gen Fire HD 8. It's marked down to $59 instead of the usual $89. It has a better screen, more storage space, and longer battery so it's definitely worth considering over the 7-inch model.
The Fire tablet deals last until November 28th or until they sell out.
Some other tablet deals are included in the list below. Feel free to add other deals that you come across in the comments section.
Fire Tablet – $33 ($16 off)
Fire HD 8 – $59 ($30 off)
Fire Kids Edition – $74 ($25 off)
Samsung Galaxy Tab E Lite Kids – $77 ($52 off)
Samsung Galaxy Tab E 9.6 – $147 ($82 off)
Samsung Galaxy Tab E Lite – $67 ($52 off)
Samsung Galaxy Tab A 10 – $197 ($102 off)
Samsung Galaxy Tab A with S Pen 10.1 – $249 ($100 off)
Samsung Galaxy Tab A 7 – $97 ($52 off)
Samsung Galaxy Tab A 8 – $119 ($52 off)
Certified Refurbished Fire HD 10 – $159 ($40 off)
Apple iPad Air 2 32GB – $274 ($125 off)
Apple iPad Mini 2 – $199 ($70 off)