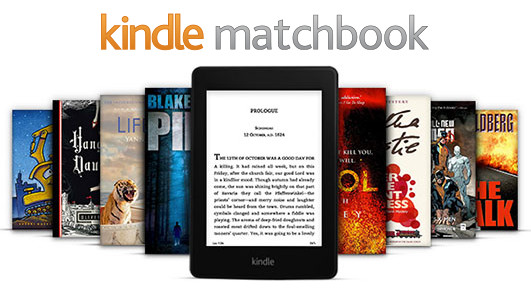 Back in 2013 Amazon introduced Kindle Matchbook, a promotional deal where you can get discounted Kindle ebooks when purchasing certain printed books.
Sometimes the Kindle edition is even free when purchasing the paper book version, but qualifying titles are usually priced at $2.99 or less.
Kindle Matchbook rarely gets mentioned to the point that it's easy to forget it exists.
On the landing page for Kindle Matchbook Amazon says to check back for updates as more titles will be continually added, but that doesn't appear to be the case.
Back in 2013 when the new program first went live, I noted that just over 74,000 books were available in the catalog.
It's been over three years now and the number of titles available through Kindle Matchbook is still just over 74,000.
The concept of buying two copies of the same book is kind of odd to begin with so I guess that's why you never hear much about Kindle Matchbook these days.