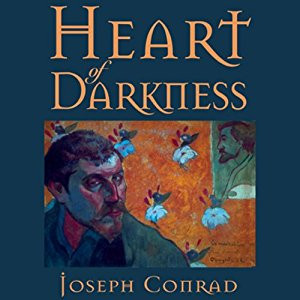 Now that it's February it's time for another free classic audiobook from Amazon and Audible.
This month's free audiobook and ebook combination is Heart of Darkness by Joseph Conrad.
To get the free audiobook just make sure to check the box below the buy button when getting the free Kindle ebook to automatically have the audiobook added to your Audible account for free.
If you already have that particular book on your account then you can use Amazon's Matchmaker tool to find the audio companion to ebooks that you have already purchased.
The audiobook of Heart of Darkness is narrated by Frederick Davidson and the runtime is listed at 3 hours and 58 minutes.
Amazon and Audible having been giving away a free audiobook each month along with a free classic Kindle ebook to help promote their Whispersync for Voice feature that syncs Kindle ebooks and Audible audiobooks together so that you can easily switch back and forth between listening and reading.
You don't need to own a Kindle to get the free audiobook. You just need an app, either a Kindle app or an Audible app to listen to the audiobook. Here's more information about how to use Amazon's Whispersync for Voice and immersion reading features.
Here's the description of the book:
Heart of Darkness (1899) is a short novel by Polish novelist Joseph Conrad, written as a frame narrative, about Charles Marlow's experience as an ivory transporter down the Congo River in Central Africa. The river is "a mighty big river, that you could see on the map, resembling an immense snake uncoiled, with its head in the sea, its body at rest curving afar over a vast country, and its tail lost in the depths of the land". In the course of his travel in central Africa, Marlow becomes obsessed with Mr. Kurtz. The story is a complex exploration of the attitudes people hold on what constitutes a barbarian versus a civilized society and the attitudes on colonialism and racism that were part and parcel of European imperialism.