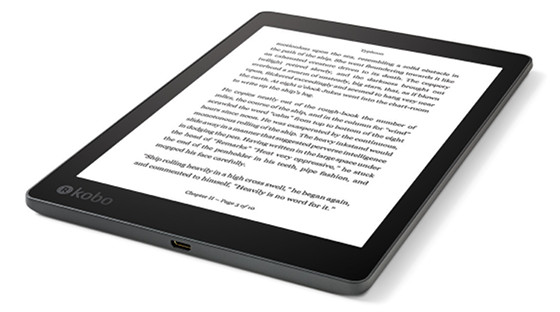 It looks like Kobo has finally gotten their supply issues worked out with the Kobo Aura One.
Ever since it was first released last September Kobo has only had it available for short periods of time before selling out again.
For the past few months it's been available off and on with "limited stock" each time.
But the "limited stock" designation has been dropped from the Aura One's product page at Kobo, so hopefully it's back in stock for good now.
The Aura One is currently the only ebook reader on the market with a 7.8-inch 300 ppi E Ink screen, and it's also the only ereader that has a frontlight with adjustable color tone.
Given it's uniqueness, I guess it shouldn't be surprising that they've had trouble keeping up with demand.
The Kobo Aura Edition 2 was released at the same time, and it hasn't been out of stock for one single day since it was released. It doesn't have any unique features like the Aura One, and it's kind of a downgrade from the previous model, the Kobo Glo HD, so that doesn't help any.
It will be interesting to see what Kobo does with the upcoming 2nd gen Kobo Aura H2O that is expected to get released later this year. Will it have any unique features like the Aura One to help drive demand, or will it just be a retread of the 1st gen H2O with a few minor upgrades?