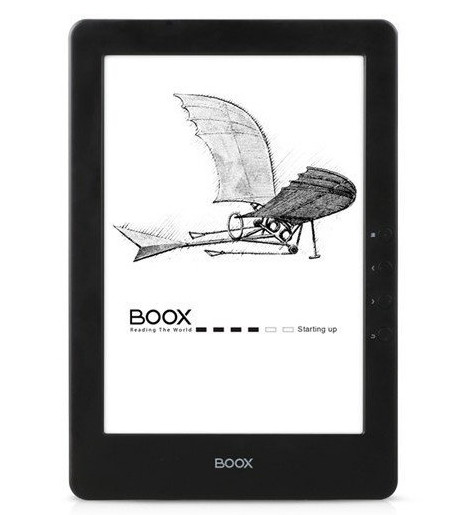 Onyx has been very busy coming out with alternate versions of their Android-powered E Ink ereaders for 2017.
Now there's a forth variation of the 9.7-inch Onyx Boox N96 up for pre-order at Banggood, the Boox N96C, that's expected to get released the middle of May.
The price is currently listed at $307 USD. That's over $50 less than the other N96 models so at least the price is going in the right direction.
This version of the N96 has a capacitive touchscreen with no frontlight.
It's the same as the original N96 but without the stylus-supported touchscreen.
The other two versions, the N96ML and N96CML, both have frontlights, one with pen touch and one with capacitive touch.
There's also going to be at least one more version of the N96 with an upgraded E Ink Carta screen, so things are going to get even more confusing soon.
This is in addition to all the other E Ink ereaders Onyx is working on for 2017, including the 13.3-inch Onyx Boox Max with an upgraded higher-resolution Carta screen and the Onyx E Ink laptop and 10.3-inch Boox Note.
Onyx has several other E Ink devices in the works too, like the 6.8-inch model shown in a recent video that has an adjustable frontlight color, so at least things should be pretty interesting in 2017 as far as Android E Ink ereaders are concerned.