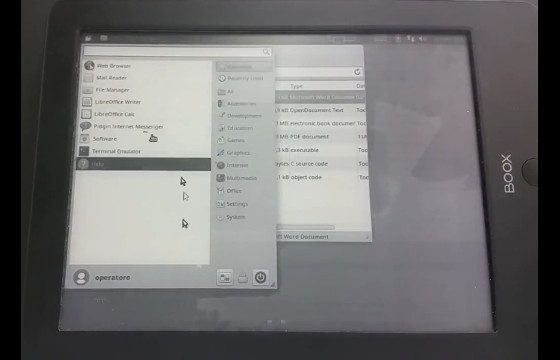 Developers have been working on ways to use Onyx's Android-based ereaders as secondary computer monitors.
A couple of videos have been uploaded to YouTube recently that show people using VNC to wirelessly mirror a computer's display on an Onyx ereader.
The E Ink screen has some benefits as a secondary display, like being easily readable outside in direct sunlight, unlike LCD screens.
E Ink displays also come with some drawbacks, mainly the slow refresh rate and excessive flashing.
But if you like the idea of having an E Ink PC monitor at least there are ways to do it without having to spend a fortune on a device like the Dasung Paperlike, a 13.3-inch E Ink USB monitor.
Onyx is also working on an E Ink laptop so it looks like there could be a few different options for E Ink monitors this year.
Check the description at YouTube on the second video for more info.
You can find more info about the first video in this thread at MobileRead.
Onyx Boox i86 – VNC session on EPD display
How To Use Any Android Ink E-Reader as a Monitor