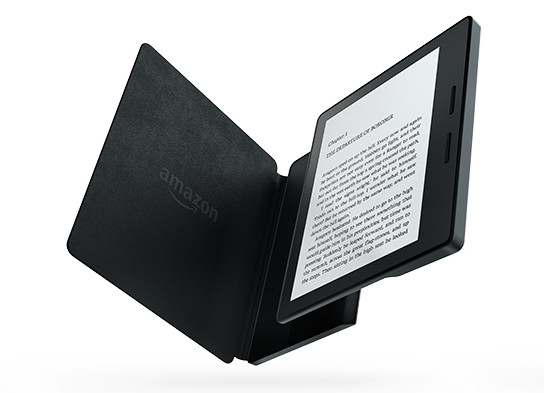 With Mother's Day one week away, Amazon is having another sale on Kindle ereaders and Fire tablets.
For the first time ever they've got the Kindle Oasis on sale, but only the more expensive 3G model, not the Wi-Fi model. It's $50 off so that puts it at $309.
All the other Kindles are $20 off, including the entry-level Kindle, the Kindle Paperwhite, the Kids Kindle bundle, and Kindle Voyage.
Amazon also as a couple of Fire tablets on sale.
The Fire HD 8 is marked down to $64.99. That's $25 off the regular price.
The 16GB entry-level Fire tablet is also on sale for $59.99—that's $10 off.
The Amazon Echo is on sale too for $30 off the regular price.
Here's the list of sales; you can find more deals on Amazon's main deals page:
Kindle Paperwhite – $20 off
Kindle – $20 off
Kindle Voyage – $20 off
Kindle Oasis with 3G – $50 off
Kids Kindle Bundle – $20 off
Kindle Paperwhite Essentials Bundle – $40 off
Kindle Voyage Essentials Bundle – $45 off
Kindle Essentials Bundle – $35 off
Amazon Echo – $30 off
Fire Tablet – $10 off
Fire HD 8 – $25 off