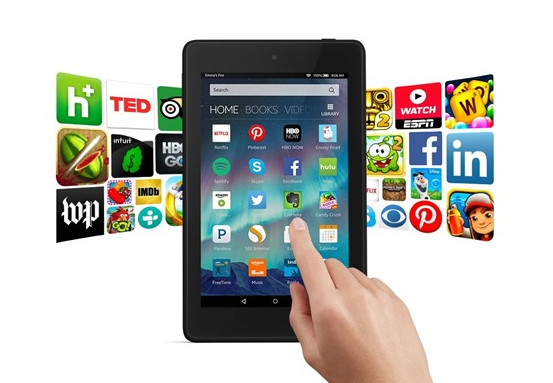 Back in February of this year Amazon lowered their free shipping minimum from $49 to $35, and now they've just lowered it again.
Now they only require spending a minimum of $25 to get free shipping on Amazon orders for non-Prime members.
There hasn't been any official announcement about the change, but it just happened over the past couple of days.
Amazon has updated their shipping details page to reflect the lowered order minimum.
The free shipping option usually takes about 5-8 business days.
Amazon Prime members get free 2-day shipping, of course, with the added fee of $99 per year or $10.99 for a monthly plan.
For non-prime members the new lowered minimum order amount makes it easier to place smaller orders without having to bundle a number of items.
On a somewhat related note, the Fire HD 6 tablet is currently marked down to $27.99 with free shipping. It's certified refurbished. It lacks a memory card slot that the newer models have, but it has a higher resolution screen with 252 ppi and the smaller size makes it a bit more portable. Plus it has audiobook and text-to-speech features the E Ink Kindles lack.
As mentioned yesterday, the current Fire HD 8 is on sale this week too for $64.99. It has a lot more storage space and longer battery life than the Fire HD 6, and it's a better device overall, but it's hard to complain about a $28 tablet.