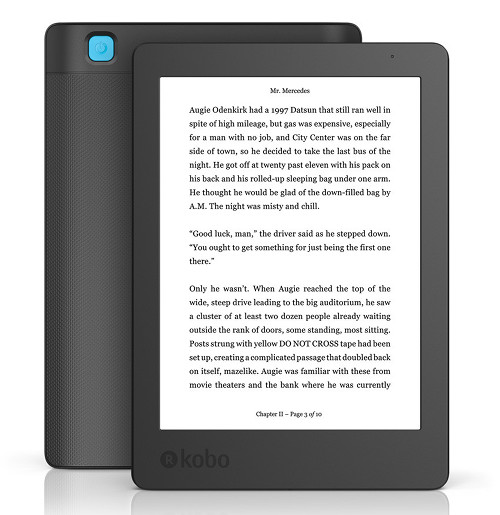 Kobo has started rolling out a new software update for their current and previous generation Kobo ereaders.
The new firmware version is 4.4.9298. It adds the new homescreen that partially started going out with the last 4.3.8842 update, and hopefully the new software fixes some of the problems a number of people were experiencing with the last update as well.
Some customers have started receiving automatic updates for the new software but that can take a few weeks to become widely available.
If you want to get the update now the download links can be found at MobileRead.
Just make sure to get the right software for your hardware (see here for Kobo hardware versions).
Here's the list of changes with the new 4.4 software from the changelog:
Home screen – A fresh new layout that puts the focus back on your current reads – with larger text and bigger book covers.
Main menu – A new simple menu on the upper left gives you direct access to all the important sections with one tap.
Authors view – You can now browse by authors in the My Books section.
Tabs – The My Books, Browse, Recommended, and Activity sections now feature tabs for quick and easy access to sub-sections.
Status bar – The status bar on the upper right now displays larger icons for Light, Wi Fi, Battery, Sync, and Search.
Sort by date added – You can now sort your books by the date they were added to your account. Look for this option with the other sort controls in My Books.
PIN lock – Protect your privacy by requiring a 4-digit PIN to unlock your eReader. Enable this feature from the settings menu under Energy Saving and Privacy.
via: MobileRead