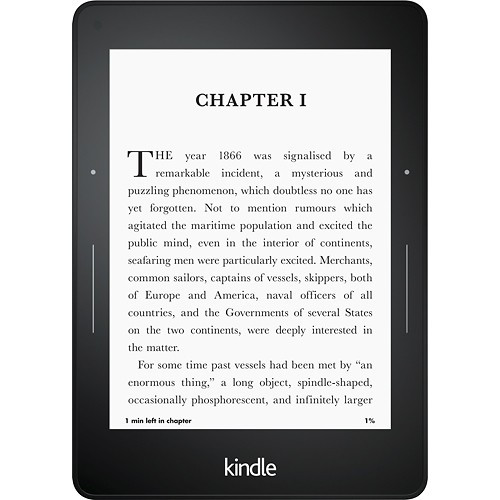 Amazon has some 1-day only Kindle deals going on for Memorial Day.
They have a list of select Kindle ebooks on sale for up to 80% off as one of their main deals of the day.
This time the deal includes select Kindle nonfiction best sellers.
There are 61 total ebooks on the list. Most are priced at $1.99 to $2.99, and there are lots of highly rated books to choose from.
In other deal news, Amazon has the refurbished Kindle Voyage marked down to $134.99. That's the lowest price the Voyage has ever sold for, but it's a 1-day only deal so it won't last long.
They also have the refurbished Kindle Paperwhite marked down to $84.99. That's the regular price that it's been selling for the past couple of months so it's not exactly a sale, but it's still a good deal.
Another deal worth noting, Woot has the refurbished Apple iPad 2 on sale for $159.
Other Kindle Book Deals
Reader favorites for up to 50% off
Up to 60% off select series bundles
50 Kindle Book Deals for $2 Each
150 Kindle books for $1.50 each
30 kids' Kindle books, $1 each