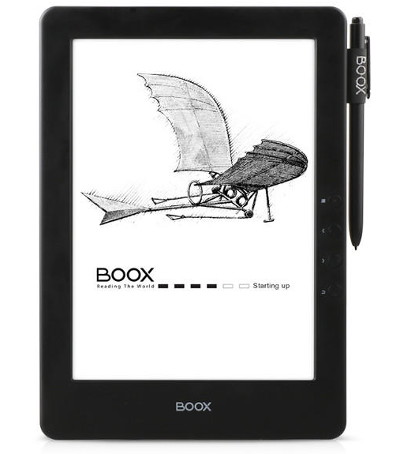 Having just reviewed the new 13.3-inch Sony DPT-RP1, it has really made me appreciate larger E Ink screens. They are a joy to read on and are much better for reading PDFs and other larger-form content than a typical 6-inch ereader.
However, 13.3-inch E Ink screens are still relatively new and are very expensive. The Sony DPT-RP1 and Onyx Boox Max are both currently priced at $699.
That's more than most people are willing to pay for a reading device, but there are some alternatives.
The new Onyx Boox N96 Carta is half the price of the 13.3-inch models, and it has a sizeable 9.7-inch E Ink screen.
A 9.7-inch screen can still be quite good for PDFs, especially since it's a 4:3 ratio screen instead of the 16:10 screens on most tablets, so a PDF fits the page better.
Plus the N96 models have the option for finger touch and a frontlight, unlike the 13.3-inch Onyx Boox Max.
Onyx also recently showed off a new lighter 9.7-inch model and a 10.3-inch ereader that they plan to release later this year, so it's good to have options. Those will probably be pretty expensive though since the screens are plastic-based instead of glass.
But the price of the N96 is pretty reasonable compared to other ereaders on the market. They're selling the previous generation Boox N96 with a Pearl screen for as low as $285 at Banggood. That's cheaper than the Kindle Oasis!
I've decided to get one of the newer Carta models to see how it compares to the Sony DPT-RP1, so check back in a few weeks for a review and comparison! The hard part is going to be deciding between the regular N96 or the N96ML. The regular Boox N96 has a touchscreen that supports both finger and stylus touch, but it lacks a frontlight. The Boox N96ML has a frontlight but it only supports stylus touch. So finger touch or a frontlight. Decisions, decisions…