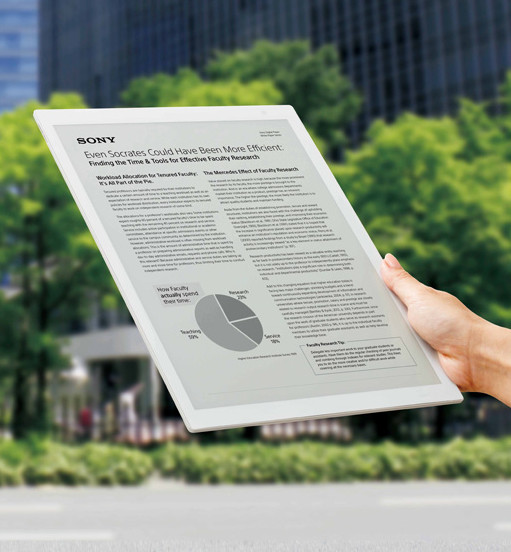 Some people are frustrated by how basic and locked down the software is on the new 13.3-inch Sony DPT-RP1.
It can't connect to the internet to download files or browse the web, it doesn't support ebook formats or display mirroring, you can only transfer files using an app on a Mac or Windows computer, among other limitations.
So it's not surprising to see that someone has already figured out how to hack the underlying Android operating system on the DPT-RP1 in order to expand the functionality of the device.
According to early reports, the software is based on Android 5.1.1.
There's a video on YouTube showing some Android apps running on a hacked Sony DPT-RP1.
A typical Android settings menu is shown at the 3:44 mark. Being able to access that could open up a lot of possibilities.
Performance looks pretty fast with the quad-core processor and 2GB of RAM.
That's one of the big advantages the Sony has over its main competition, the Onyx Boox Max, which runs older Android 4.0 with a single core processor and 1GB of RAM.
Considering the Sony DPT-RP1 costs so much you'd have to be really confident to start messing with the software; I certainly don't plan on attempting this kind of thing anytime soon. 😀
Sony Digital Paper DPT RP1 + Android