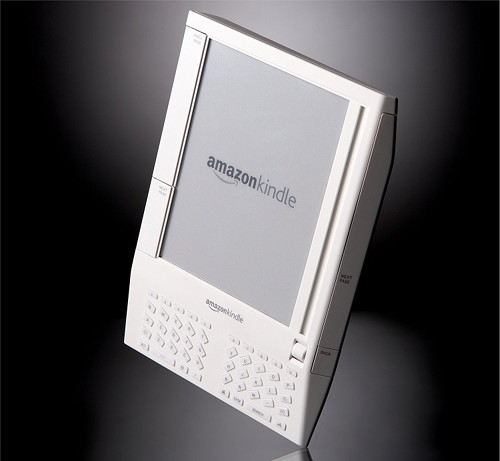 It's hard to believe but Kindles have been around for nearly 10 years now.
Amazon released the first Kindle (pictured above) in November 2007. It sold out in less than 6 hours and was on backorder for several months after that.
So with the Kindle's tenth anniversary coming up in just a few months, it makes you wonder if Amazon has anything planned.
It's been over a year since Amazon released a new Kindle, and that only brought a few minor changes to the entry-level model.
A few months before that they released the Kindle Oasis. It has an innovative design but the price is so high that most people won't even consider it as an option.
The Kindle Paperwhite, Amazon's most popular Kindle, has been on the market for two years now without an update, and the Kindle Voyage will be three years old in November.
That sets things up nicely for a new mid-level Kindle later this fall.
It's hard to imagine Amazon completely ignoring the Kindle's achievements over the past 10 years and doing nothing to celebrate the occasion. It seems an unlikely time to not release a new Kindle, especially for a company known for releasing a new model just about every year.
It will be interesting to see how things pan out over the next couple of months. What if Amazon decides to bring back the keyboard? 😀