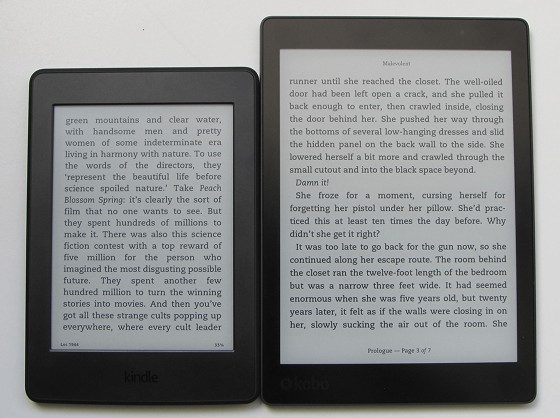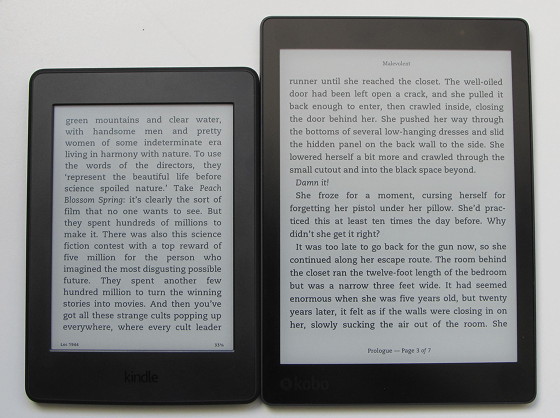 I've tested and used dozens of ebook readers over the past 8 years since launching The-eBook-Reader.com, and sometimes people ask me what's the best ebook reader of them all if I had to choose only one.
That's a good question but it's doesn't come with an easy answer, and it often changes with each passing year as new models get released.
Some of the older ereaders were really nice but newer models have more advanced software and better screens with frontlights.
Yet there are a number of people that still prefer older models.
Since I review so many ereaders I usually have several on hand at once, so I'm used to using more than one at a time.
If I had to choose only one to use moving forward at this point in time it would be the Kobo Aura One, but only with the stipulation of being able to use KOReader for PDFs.
Since I mostly read at home I like the larger screen size of the Aura One, but what I like most is the direct Overdrive integration. It makes it easy to download free library ebooks. Unless I really, really like a book and want to read it several times (which rarely happens) I don't care about owning it so library lending works great for me.
Most ereaders support library books but the process is easiest on the Aura One because it doesn't require using a second device.
It's hard not to choose a Kindle (the Kindle Oasis with its page buttons and lightweight design if I had to choose one specific model) because I like the added software features, such as the quick page scan feature, X-Ray, and annotations export. I also like the convenience of being able to wirelessly send ebooks and PDFs to Kindles, but ultimately the smaller screen size and limited font choices has me leaning to the Kobo Aura One by the slightest margin.
What about you? If you had to choose only one ebook reader to use for the rest of your days, which model would it be?