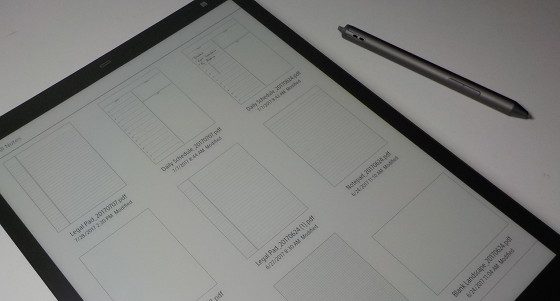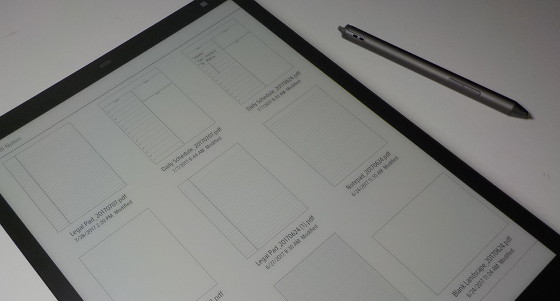 Last month I post a Sony DPT-RP1 review, but I wanted to do a follow-up review to give a closer look at the note-taking and handwriting features.
The Sony DPT-RP1 is meant to be a paper replacement device, hence the name Digital Paper (which no one seems to call it). It's designed mainly for reading PDFs and digital note-taking.
I suppose it could be used as a digital sketchpad of sorts too, but I can barely draw stick figures so I'm not a good judge of that.
When it comes to handwritten notes the DPT-RP1 works surprisingly well.
The screen has a texture to it that makes it feel similar to writing on paper.
The stylus that comes with the Sony DPT-RP1 has it's own built-in battery, and buttons for highlighting and erasing. There are two different types or tips for the stylus, one with a pencil-like feel and one for a pen-like feel.
One downside with the tips is they wear down pretty fast so you have to replace them. The felt pencil-like tips wear out faster than the POM pen tips.
When writing, there are five levels of pen thickness to choose from, and you can choose to use either red or blue ink (the colors show as light and dark on the Digital Paper but the colors are visible when you export the documents to your computer).
The Sony DPT-RP1 comes with some note templates included, like graph paper, legal pad, daily schedule, blank paper, etc. You can also add your own custom note templates.
You can add additional pages to your notes so you're not restricted to just one page. But there is no option to add text notes with the keyboard, just handwritten directly on a PDF or on a separate notes page.
I focused mostly on the PDF features and hardware for the first video review, so in this one I wanted to give a closer look at the note-taking features and writing speed.
Sony DPT-RP1 Notes and Writing Review