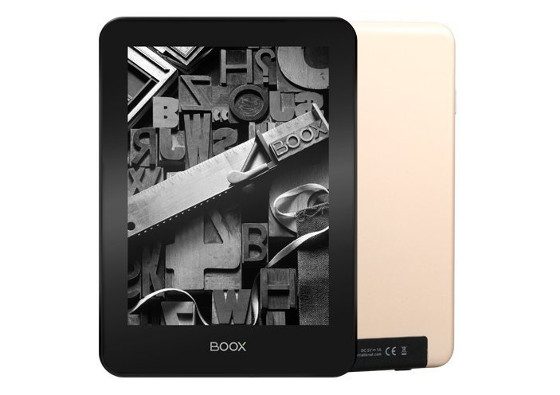 One of Onyx's US distributors has just started selling the Onyx Boox Kepler Pro on Amazon for $249.
The Kepler Pro is a 6-inch ebook reader with a 300 ppi E Ink screen (1448×1072) and a premium design with a flush glass screen and aluminum alloy casing. A frontlight is included and it has a capacitive touchscreen.
The software is based on Android 4.2.2 and it comes with 16GB of internal storage and 1GB of RAM.
It also features a microSD card slot, a dual-core 1GHz processor, and it supports Bluetooth and audio via a 3.5mm headphone jack.
It's funny timing because last week I posted about the Onyx Boox Monte Cristo that also recently became available on Amazon. It's a slightly trimmed-down version of the Kepler Pro. It lacks Bluetooth and has half the storage space and RAM, but appears to be virtually identical otherwise, aside from the different-colored back.
It's good to see these different Onyx ereaders becoming more available in the US, but the prices are still pretty high comparatively. $249 is quite a bit more expensive than other 6-inch ereaders, and the price of the Kepler Pro is considerably lower at Banggood where it's currently selling for $207 and with coupon code 11annv9% it takes the price down to $189.