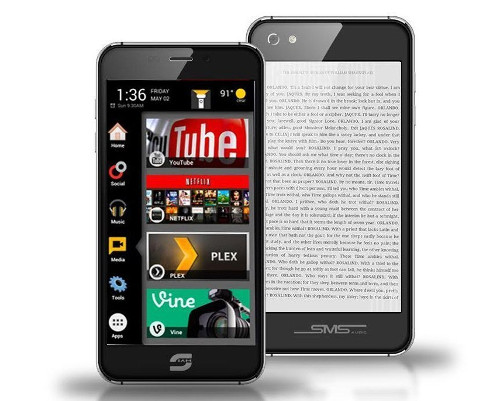 Over the past few years there have been a number of dual-screen smartphones with an E Ink screen on one side of the device and an LCD screen on the other.
The most prominent model is the Yotaphone, and the 3rd generation model was recently unveiled. There's also the new dual-screen Hisense A2 Pro that looks pretty impressive.
Unfortunately neither are expected to get released in the US anytime soon, if at all, but why is that the idea hasn't crossed over to tablets yet?
I often have a tablet sitting on the table with an E Ink ereader sitting on top of it.
Wouldn't it be great if the two could be combined into a single device?
Not everyone likes reading on tablets, and it's nearly impossible to use them when reading outside in the sunlight because the screen turns into a mirror under bright light.
The back of a tablet isn't useful for anything so why not stick an E Ink screen there? If the idea works with phones why not tablets too?
The Entourage Edge was about as close as we got to the concept. It was a foldable device with an E Ink screen on one side and an LCD screen on the other, but it was a bit too far ahead of its time.
What do you think? Would you buy a dual-screen tablet with an E Ink screen on the back?