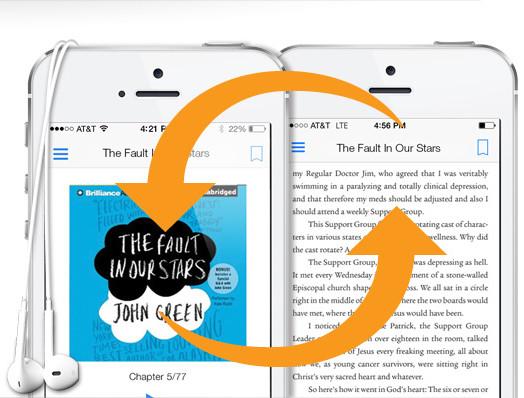 It appears that Amazon has stopped their Whispersync for Voice promotion where they giveaway a different free classic audiobook each month. They've been doing it for like 5 years now so I guess it was bound to end eventually.
At the end of last month they removed the box that advertises the monthly freebie from the main Whispersync for Voice page at Amazon.
Last month's audiobook is still free, and so is another title that was previously available.
Who knows, maybe they'll start changing the freebies each month again at some point but for now it looks like they've stopped.
They have a list of classic free ebooks with $0.99 audiobook companions so they're still available for really cheap.
Below are what might be the last of the free Whispersync for Voice audiobooks. Get them while they're still free.
The audiobook for Persuasion is only $0.38 for some reason instead of $0.99:
Persuasion