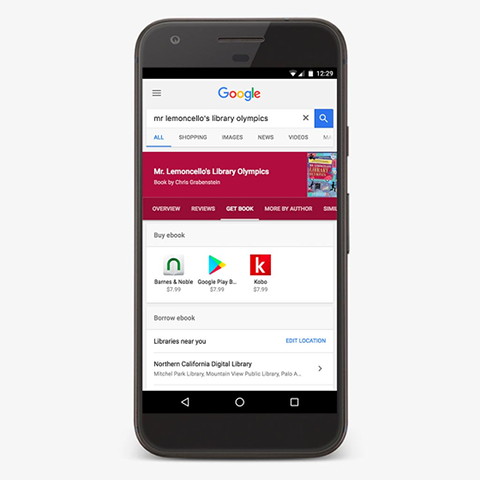 There's a story going around about how Google has started displaying ebooks from local libraries in Google search results.
So far it's kind of hit or miss which titles show the option. I had to run several searches of book titles before seeing the "Borrow eBook" section appear, and I was searching for ebooks that I had previously borrowed from the library so I know they have them available.
The borrow ebook section of search results extends to Overdrive's libraries only.
With mobile devices the library books show up above search results below the description (if it exists).
On desktop the section is displayed on the right column below the buy ebook section.
This new addition to search shows a list of local libraries with the ebook available for lending, and you have the option to edit location to check the availability at libraries near you.
The links lead directly to the library's Overdrive webpage where you can borrow the ebook or put it on hold. Some libraries allow you to sign up for a card online if you don't already have one so this is another good way to find libraries with ebooks you're looking to read as well.