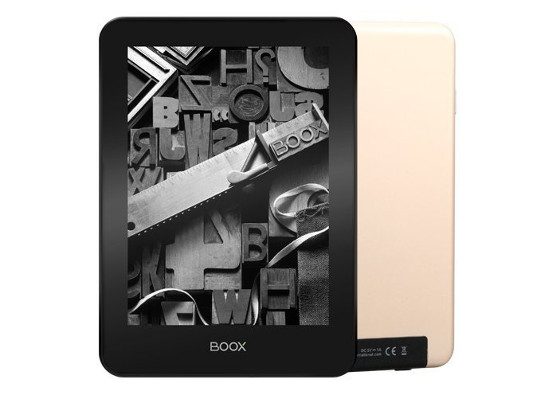 Last month the Onyx Boox Kepler Pro, Onyx's latest premium 6-inch ereader, turned up on Amazon for the first time, but the price was rather high at $249.
A few weeks later and now the price of the Kepler Pro has dropped down to a more reasonable $199 (still pretty high for a 6-inch model but it's more of an upper-class model like the Kindle Voyage).
What sets the Kepler Pro apart is the flush glass screen with 300 ppi (1448 x 1072) and the aluminium alloy casing.
It also has a unique set of page buttons on the side of the device instead of on the front like usual.
The Kepler Pro comes with 16GB of internal storage space, with a microSD card slot for an additional 32GB. It supports audio and includes text-to-speech. Bluetooth is supported, and it has Wi-Fi, of course. It sports a frontlight and a capacitive touchscreen as well.
Onyx ereaders support a wide variety of formats, including Adobe DRM, and run Android so they can install apps if you find some that work well on E Ink.
One thing to note, it appears that there's an error with the description at Amazon. I'm pretty sure the Kepler Pro runs Android 4.0, not Android 4.2. That's what the main Onyx website has always said; it's the other C67 models that have Android 4.2.
I'm tempted to review this model but I'm just not sure if enough people are interested in spending $200 on a 6-inch ereader not named Kindle.