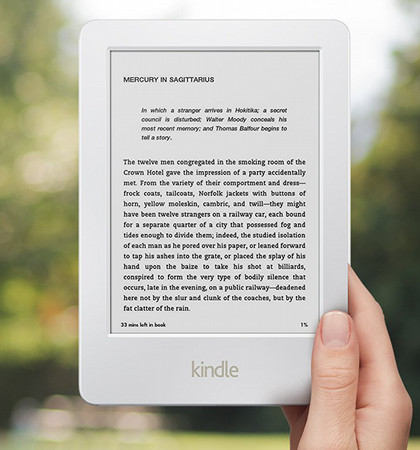 Kindles used to support text-to-speech, audiobooks, and MP3 audio files, but the last Kindle to offer those features was the original Kindle Touch that was released nearly 6 years ago now.
It's amazing how many people got used to having audio features on Kindles. Bringing back audio support is still one of the top requests to this day.
The question continues to come up all the time online, and it's the first question people ask whenever a new Kindle gets released.
It's kind of surprising considering the multitude of alternatives for text-to-speech and audiobooks these days.
Six years ago there weren't nearly as many options, and now Kindles aren't as good for audio as some other devices because of the smaller battery, limited storage, and higher price, but that still hasn't stopped people from wanting audio support brought back to Kindles.
Two of the top-voted questions in the customer questions & answers section for the Kindle Voyage ask about audio and text-to-speech, same with one of the top questions for the Kindle Oasis.
Is there any chance that Amazon could bring back audio support on the next new Kindle ereader?
Perhaps if they want to integrate their Alexa voice assistant in Kindles it might just happen.
Amazon has already shown some initiative to bring back some level of audio support with the Kindle Audio Adapter that was released last year, along with the addition of Bluetooth on the entry-level Kindle to use the VoiceView features without the adapter.
That's an accessibility feature for the visually impaired, however, not true audio support, but it would be easy to add text-to-speech and audiobooks as well.
What do you think? Do you hope the next new Kindle brings back text-to-speech and audio support?