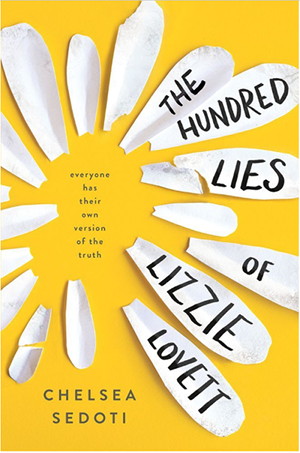 Yesterday Overdrive started another "Big Library Read" where people can download the selected title as an ebook or audiobook or both from public libraries without any wait lists or holds.
The promotion is open to all Overdrive libraries and school partners worldwide. All you need is a library card to download the ebook and audiobook right now.
The title available this time around is The Hundred Lies of Lizzie Lovett by Chelsea Sedoti.
Just visit your library's Overdrive portal to download the book; it's being prominently displayed on the homepage.
The Big Library Read runs from October 12th through October 26th, 2017.
You can use the Overdrive or Libby apps to read the ebook and listen to the audiobook. Or you can send the book to any E Ink ereader that supports Adobe DRM.
Kindles support Overdrive library books too in the US so can have the ebook delivered to your Kindle over Wi-Fi.
If you're new to all this, see here for more about How To Get Free eBooks From Libraries using Overdrive.
Here's the description for The Hundred Lies of Lizzie Lovett:
Hawthorn wasn't trying to insert herself into a missing person's investigation. Or maybe she was. But that's only because Lizzie Lovett's disappearance is the one fascinating mystery their sleepy town has ever had. Bad things don't happen to popular girls like Lizzie Lovett, and Hawthorn is convinced she'll turn up at any moment-which means the time for speculation is now.

So Hawthorn comes up with her own theory for Lizzie's disappearance. A theory way too absurd to take seriously…at first. The more Hawthorn talks, the more she believes. And what better way to collect evidence than to immerse herself in Lizzie's life? Like getting a job at the diner where Lizzie worked and hanging out with Lizzie's boyfriend. After all, it's not as if he killed her-or did he?

Told with a unique voice that is both hilarious and heart-wrenching, Hawthorn's quest for proof may uncover the greatest truth is within herself.