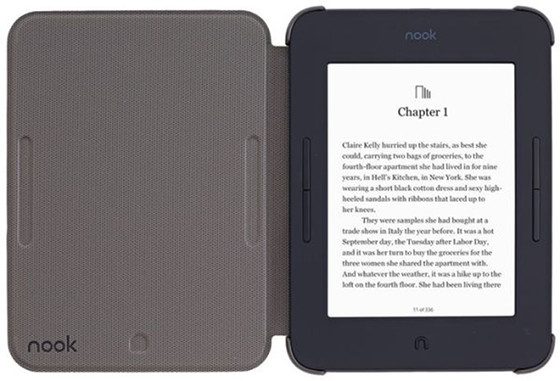 Barnes and Noble released a new Nook earlier this month, the Nook Glowlight 3, and it's already going to be on sale for $20 off as part of B&N's Black Friday and Cyber Monday deals.
The Nook Glowlight 3 normally sells for $119, but later this week you'll be able to get one for $99.
B&N's Black Friday Deals start Thursday, November 23rd.
The Nook is shown as part of their sneak peek offers; their full list of deals will be revealed tomorrow.
Barnes and Noble has also started selling several different covers for the Glowlight 3. They're actually reasonably priced too at $19.95, a lot cheaper than Amazon's Kindle covers.
If you'd rather get a cheaper Nook, the Nook Glowlight Plus is available on Walmart through BigDeals for only $54.99 refurbished. That's the lowest price I've ever seen it go for. It's the previous model that's waterproof with a flush glass screen and aluminum back.
Some of the older models are available refurbished for cheap as well—the Nook Touch is $36 and the Nook 1 is $25—but their batteries are so old at this point they're likely not very good so you'd be better off getting a newer model.