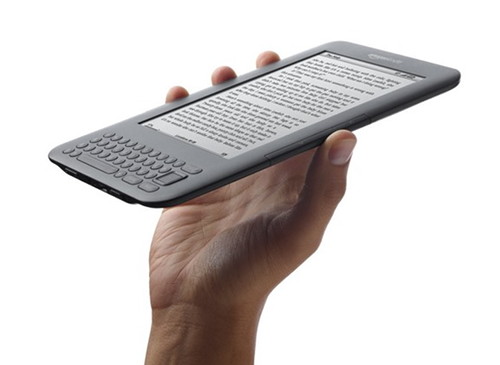 In the wake of Cyber Monday there's another round of deals on refurbished Kindles, Fire tablets, and other devices available over at Woot.
Once again they have the Kindle Keyboard with WiFi for only $15.
They also have the 3G Kindle Touch for $25.
Both of these older models support audio and regular text-to-speech (not VoiceView) unlike the newer models.
The Kindle 4 and Kindle 5 are $19 each (they have page buttons and no touchscreen). The 2nd gen Kindle Paperwhite is $49 (one advantage it has over the new Paperwhite is the fact that it supports Kindle apps and games).
Woot has some refurbished Fire tablets for cheap as well. The Fire HD 6 starts at $19.99 and they have a previous generation Fire HD 8 for $39.
They also have the older Fire HD 8.9″ for $49, and a couple of older Fire HD 7 models. A few Samsung tablets are available too but the prices seem too high for refurbs.
Shipping and handling adds an extra $5 to the price.
Here's the page with the full list of deals: