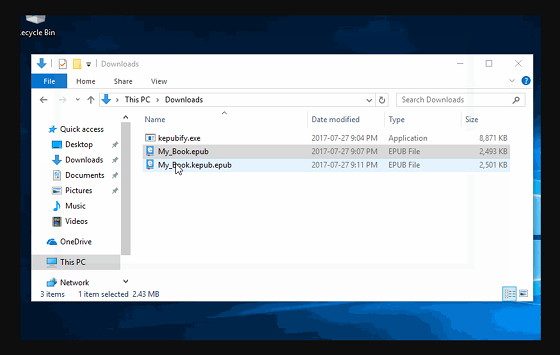 There's a new freeware tool called Kepubify that can quickly and easily convert ePub ebooks into Kobo ePubs.
Kobo's ebooks use a variation of ePub format, commonly referred to as Kobo ePubs (.kepubs).
If you have a Kobo ereader you can take advantage of additional software features by using Kobo ePubs instead of regular ePubs.
Kobo ePubs have an estimated reading timer, footnote previews, image zooming, among other things.
Overall performance is faster and the layout is better as well.
On Windows all you have to do is drag the ebook file over the kepubify.exe download and it will automatically convert it to a Kobo ePub file. It also supports batch conversion so you can convert an entire folder at once.
Kepubify has a couple of advantages over Calibre, like being faster and not adding unnecessary metadata.
The download and install directions can be found on the Kepubify website (link below). It works with Windows, Linux, and macOS.