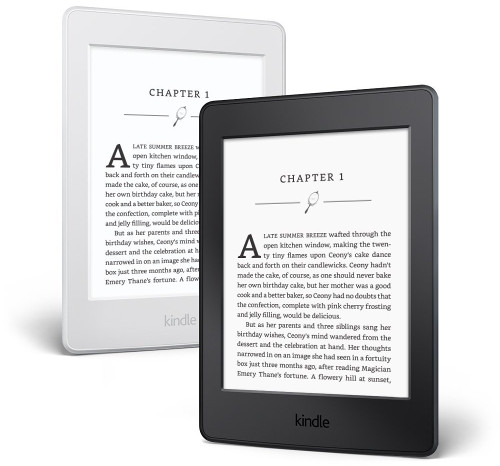 Amazon is one of the only companies that allows users to upload ebooks and personal documents obtained from outside sources to their individual ebook accounts, making non-Amazon ebooks easily available on Kindle apps and devices, complete with syncing and backups.
Amazon often gets criticized for locking everything into their own ecosystem, but when it comes to sideloading ebooks and documents Kindles have a major advantage over the competition.
Google also allows users to upload ePubs and PDFs to their ebook libraries, but all the other main ebook stores like Kobo, Barnes and Noble, and Apple don't offer any such feature.
If you want to get an ebook onto a Kobo or Nook that you got from somewhere other than their store, you have to sideload it using a computer or setup a way to download it with the ereader's web browser.
But then there's still no way to easily get the book onto other devices and apps, and there's certainly no wireless syncing between devices or cloud backups.
With Kindle ereaders and Fire tablets you can use Amazon's free Kindle Personal Documents Service to easily email documents and ebooks to your Kindle devices and apps, or use a Send-to-Kindle app.
What's cool is you can upload as many ebooks and documents to your Kindle account as you want for free (they'll probably cut you off eventually but there's no specified limit).
That makes it easy to add ebooks that you may have gotten from free ebook sources and DRM-free ebook stores, and once you add them to your Kindle library they get treated like regular Kindle books so syncing notes, bookmarks, and highlights works the same as purchased books.
All you have to do to send ebooks, documents, and images to your Kindle account is attach them to an email and send them to your Kindle device or app's unique email address. You can find the address in settings on your device or app, and it's also shown on the Your Devices tab of the Manage Your Content and Devices page at Amazon.
If you're sending documents and ebooks from a computer, it's easier to just use a Send-to-Kindle app. They have one for sending web content using Chrome and Firefox as well, and there's also a Send-to-Kindle app available for Android.
Below is a list of formats the Kindle Personal Documents Service supports:
Kindle Format (.MOBI, .PRC, .AZW)
Microsoft Word (.DOC, .DOCX)
HTML (.HTML, .HTM)
RTF (.RTF)
JPEG (.JPEG, .JPG)
GIF (.GIF)
PNG (.PNG)
BMP (.BMP)
PDF (.PDF)
You can also easily send DRM-free ePub ebooks to your Kindle account simply by changing the file extension from .epub to .png.