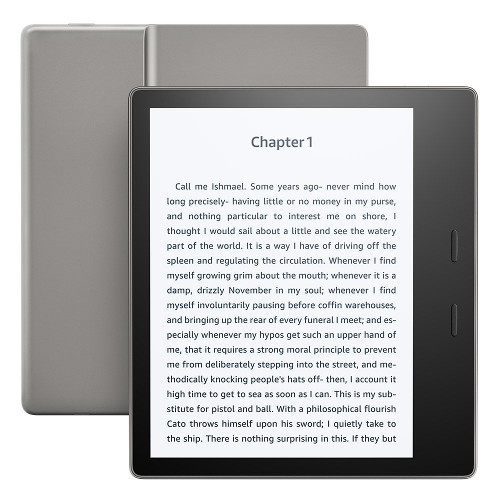 It looks like the 2nd generation Kindle Oasis is off to a faster start than the 1st gen model.
The Kindle Oasis 2 has only been out for about two and a half months now, and it already has about one quarter of the number of reviews that the 1st gen model has accumulated in the 21 months since it was first released.
The number of reviews isn't exactly the most reliable way to gauge overall sales numbers, but it does give a general idea when comparing similar devices.
Amazon never releases Kindle sales figures so we're left guessing.
It's pretty surprising that the 1st gen Kindle Oasis has only managed to gain just over 4,350 reviews in nearly two years.
Compare that to the most popular model, the Kindle Paperwhite, with over 54,400 reviews to date (although it predates the original Oasis by about 9 months).
The Kindle Oasis 2 currently has 1,097 reviews at Amazon. The average rating is 4.0 stars. That's down a little from the 1st gen model, which averages 4.1 stars.
There's a higher percentage of 5-star reviews for the 1st gen model with 58%, but both have about the same percentage of 1 and 2-star reviews, within 1% total.
I wonder if the 1st gen model has a slight edge because it comes with a charging cover and the second gen does not? That definitely gives the 1st gen an advantage when it comes to battery life since the cover has an extra battery.
Either way the 2nd gen model does appear to be selling faster with that many reviews already posted. It's certainly not going to surpass the highly-popular Kindle Paperwhite but so far it does appear to be more popular than the 1st gen Oasis.