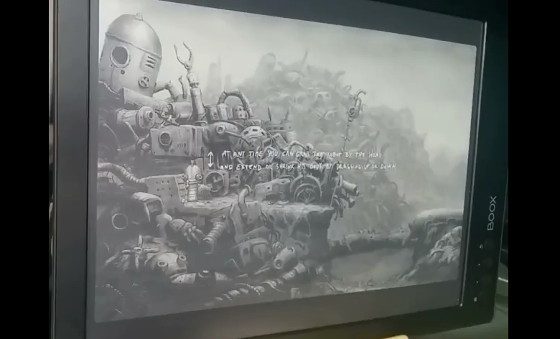 A few new videos were recently uploaded to YouTube showing the 2nd gen Onyx Boox Max in action.
The first video shows the Max 2 playing videos, the second video shows an ebook app called Librera, and the third video shows an example of using the new HDMI monitor feature.
The Max 2 is the latest 13.3-inch E Ink ereader from Onyx.
It has the same screen as the Sony DPT-RP1, but these videos highlight just how different the two devices are.
The Sony supports PDF format only whereas the Max 2 is a lot more advanced with the open Android 6.0 OS and secondary monitor functions via HDMI.
The description for this first video notes that the Max is using A2 mode and dithering. Watching videos on E Ink is a jittery experience but it's surprising how many different things the Max is capable of doing compared to other E Ink devices.
via: YouTube
Videos on Onyx Boox Max 2
Librera on Max 2
Using Max as Monitor with HDMI