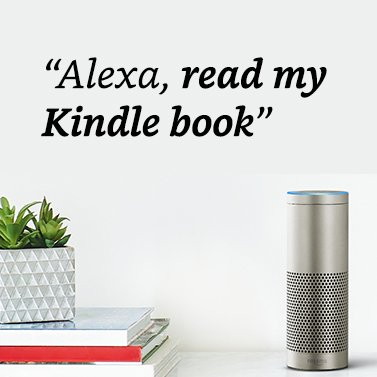 Amazon issued a press release today with their financial results for the fourth quarter of 2017, and in it they mention how Alexa, Amazon's voice-activated virtual assistant, has taken off faster than expected.
Here's a quote from the article:
"Our 2017 projections for Alexa were very optimistic, and we far exceeded them. We don't see positive surprises of this magnitude very often — expect us to double down," said Jeff Bezos, Amazon founder and CEO.
With Alexa becoming more popular, is seems very possible that the next new Kindle could feature built-in Alexa support.
Amazon's Fire tablets already have Alexa onboard, and the Fire HD 10 has hands-free Alexa, which makes it a lot more convenient to use.
But how would Alexa work with a Kindle?
If they tailored it to reading-specific features it could be quite useful.
For one, being able to do voice searches would be faster than using the onscreen keyboard. You could easily jump to a book in the Kindle store or in your library, or search the text of an ebook with voice commands.
Another obvious feature would be to have Alexa read ebooks aloud to bring text-to-speech back to Kindles (currently they have VoiceView but not regular TTS).
Alexa could also be used for things like asking to lookup a specific word in the dictionary or online, you could ask to skip chapters or jump to different parts of a book, add bookmarks, or turn pages for hands-free reading.
So what do you think. Should the next new Kindle add Alexa support? Or is it just something that's not needed on a reading device?