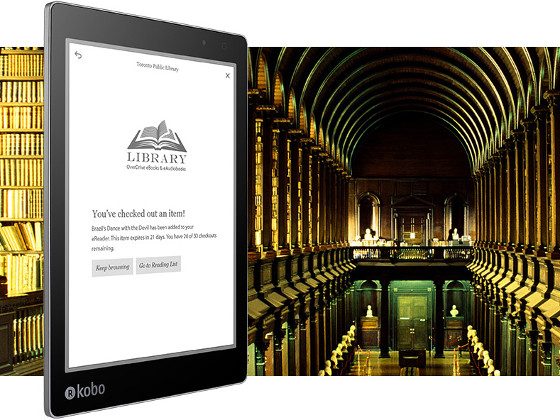 One of the unique features with the Kobo Aura One is its ability to search for and download library ebooks directly from the Kobo store for free.
Other Kobo ebook readers and most ePub ereaders in general require using a computer to download library ebooks and Adobe Digital Editions to transfer them to the reader. It sounds easy enough but it's about ten times more complicated and inconvenient than it needs to be.
The whole process of finding and downloading library books is much easier on the Kobo Aura One, but it doesn't come without certain limitations.
The main problem is you can only be signed into one library at a time.
If you borrow ebooks from multiple libraries you're not going to be able to use more than one of them at a time unless you sign out from one and sign into another.
However, there is an easy workaround that lets you get ebooks from more than one library onto the Aura One at the same time. The only catch is you'll still only be able to use one library to browse for library ebooks from the Kobo store.
The trick is to sign in with an Overdrive account on the Aura One instead of your library account. It can sync with your Overdrive account to add library books that way in addition to downloading them from the Kobo store. You can setup and manage your library accounts at Overdrive.com.
Once you have multiple libraries setup on your Overdrive account, you just have to sync to get your borrowed ebooks to appear on the Aura One.
You'll have to sign out of your existing account on the Aura One and then login with your Overdrive credentials, and they you'll still only be able to choose one library to use on the Aura One, but you'll be able to sync ebooks from multiple libraries.
The Libby app helps make the process a lot easier. You can install it on a phone or tablet and set it up to use multiple libraries and sync with your Kobo.
via: MobileRead