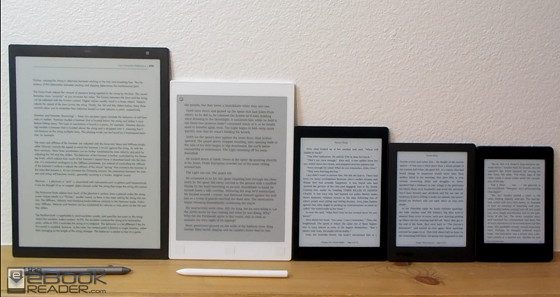 Certain types of electronics like phones and tablets are upgraded so frequently that people often buy a new model every couple of years, sometimes every year.
But when it comes to dedicated ebook readers things move a lot more slowly. Some brands like Kindles and Kobos have been using the same processors for 5 years. That just doesn't happen with many types of electronics.
How many people are still using cell phones from 8 years ago?
Yet there are quite a few people still using the Kindle Keyboard and it dates back to 2010.
Upgraded ereaders come along less frequently than other types of gadgets, and then when a newer model is released it's often 90% the same as the previous version.
A typical ereader user might buy a new model every 4-8 years or so. Some visitors on this blog probably upgrade more frequently, being avid readers and ereader enthusiasts, but I bet the average users waits several years between upgrades.
What's your take on the subject? How long does the typical ebook reader upgrade cycle last?