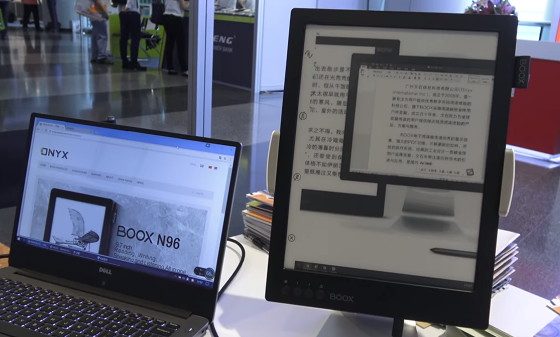 With a 13.3-inch E Ink screen, the Onyx Boox Max 2 is an ebook reader and computer monitor in one.
It's the only Onyx device to feature an HDMI port to connect it to a computer to use as a secondary monitor display.
Normally the Max 2 works as a display only when used as a monitor, but some people at MobileRead have figured out how to add touchscreen support while in monitor mode.
This allows you to use both the stylus and your fingers to interact with the secondary display.
Development is still ongoing as they work to improve performance and usability.
It seems to work pretty well already, and it definitely adds a new level of usefulness to the monitor function of the Max 2.
The only other E Ink monitor, the Dasung Paperlike Pro, lacks touchscreen support and it sells for a lot more than the Max 2, so it's good to have options.
See the referenced thread at MobileRead for more details.
Onyx Max 2 HDMI Monitor: Touchscreen