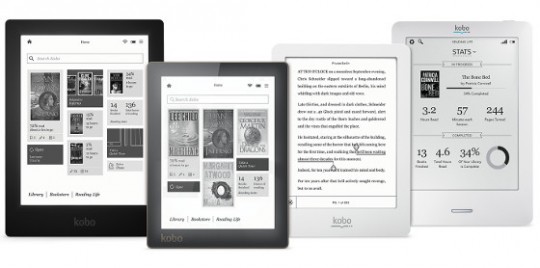 If you were hoping for a shiny new ereader to get released this summer, like a new Kindle Voyage or an updated Kindle Paperwhite or a new Kobo model, you're most likely going to have to wait another 6 months at least.
There's a revealing article over at the Taipei Times saying how E Ink's chairman told investors that shipments of ereader displays is going to be down over the upcoming months, so it clearly sounds like they don't expect any significant releases anytime soon.
Here's a quote from the article:
"We expect the e-reader segment to weaken amid a slack season. Moreover, clients are transitioning to new models, which is digesting inventories," company chairman Frank Ko told an investor teleconference. "We are conservative about the outlook for shipment figures of e-paper displays for e-readers."
However, larger models in the e-notebook market will continue to see growth, with new models like the 10.3-inch Onyx Boox Note and Likebook Note from Boyue getting released. Sony has a new model in the works as well, the DPT-CP1.
But when it comes to smaller ereader displays it sounds like things are going to be pretty slow for awhile.
With 3 of the 4 Kindle Voyage models having been unavailable for the past several weeks, it looked like a new model was imminent, but apparently Amazon is just going to continue the transition to the new Kindle Oasis instead.
A new Kobo model recently surfaced on the FCC website, but other than a goofy name, the Kobo Clara HD, no pertinent details have been revealed yet. My guess is it will be a 6-inch 300 ppi model since that's the one thing Kobo doesn't currently offer and it's basically the standard these days, but that remains to be seen. Regardless, it almost certainly won't be released before September.
So it looks like we'll have to wait until this fall before we start seeing any new interesting ereaders being released. Bummer…